JOIN THE TEAM AT ABABSY & ADVOCATES
Join our worldwide alliance and local member firms that can serve client's needs locally and in a multitude of countries worldwide.
Skills we seek
Certified Public Accountants
Masters of Commerce (M.Com)
Masters of Business Administration (MBA in Finance)
Certified Management Accountant (CMA)
Financial Risk Manager (FRM)
Business Accounting and Taxation (BAT)
Best company I have ever worked with! l
Ababsy & Associates LLP is a professional firm provides assurance and advisory business to its clients. Ababsy & Associates's top priority is to offer excellent client service, and provide leadership to our community. .

The leading Business and Tax Consultancy firm in Africa!
Our expertise ranges from serving clients in various sectors including conventional and Islamic banks, investment companies and funds, general trading and manufacturing companies, governmental entities and services organizations, listed and privately owned business.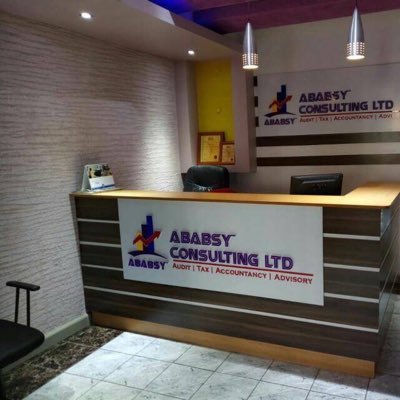 Our Office Space
Kenya Office (Nairobi Address)
Ababsy and Associate
Victoria Towers, 4th Floor, Suite 2
Constituency – Upperhill Ward
Nairobi
8192-00200
Kenya
Website: www.ababsy.com
Tel: (+254 ) 719 822 059 , (+254)725948988
E-mail: info@ababsy.co.ke